Denago City Model 1 Top-tube eBike
write a review
Regular price
$1,299.00
Sale price
$1,299.00
Unit price
per
Sale
Sold out
Size Chart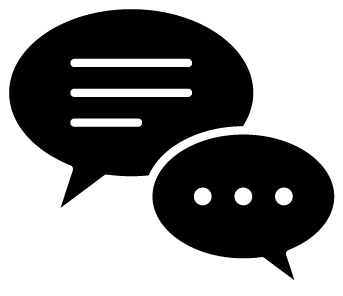 City Model 1 includes both pedal assist (choose how much help you want using the digital controls) to cruise at up to 28 MPH, as well as a thumb throttle, which can propel you at up to 20 MPH without pedaling. There's a large LCD display showing your speed, distance, time, battery life, and other information; plus a kickstand for easy parking. Includes Kenda puncture-resistant tires, powerful hydraulic disc brakes for safer and stopping, and Shimano's 7 speed drivetrain.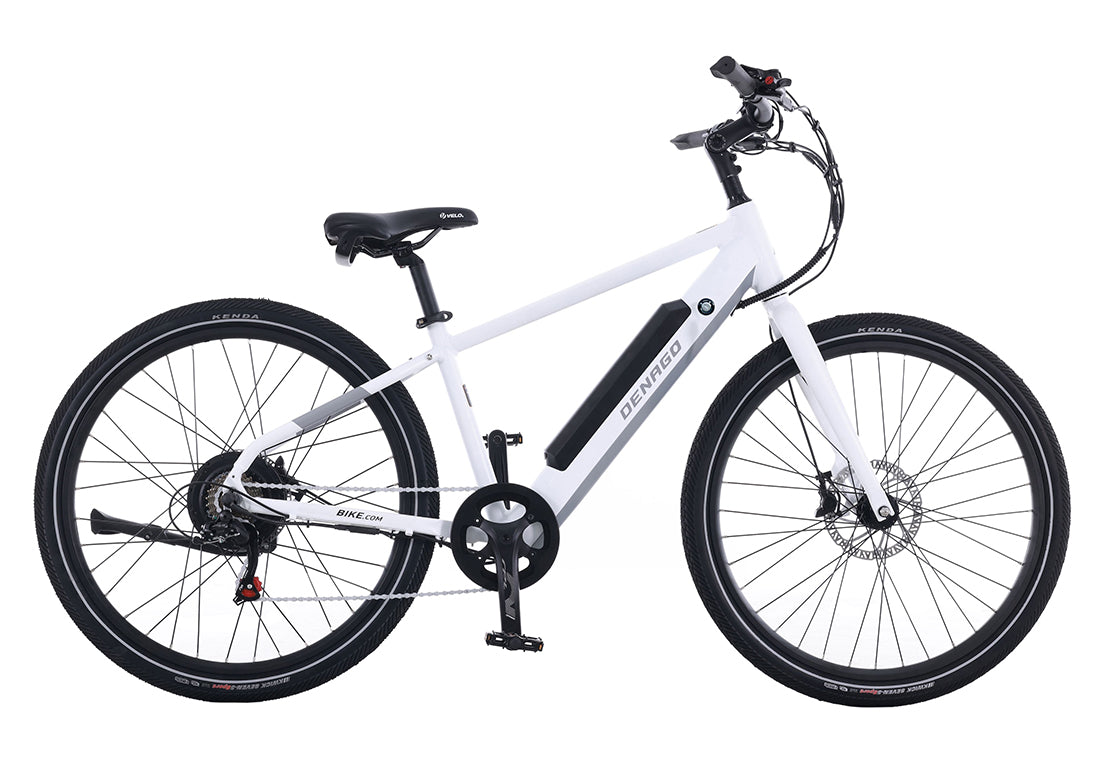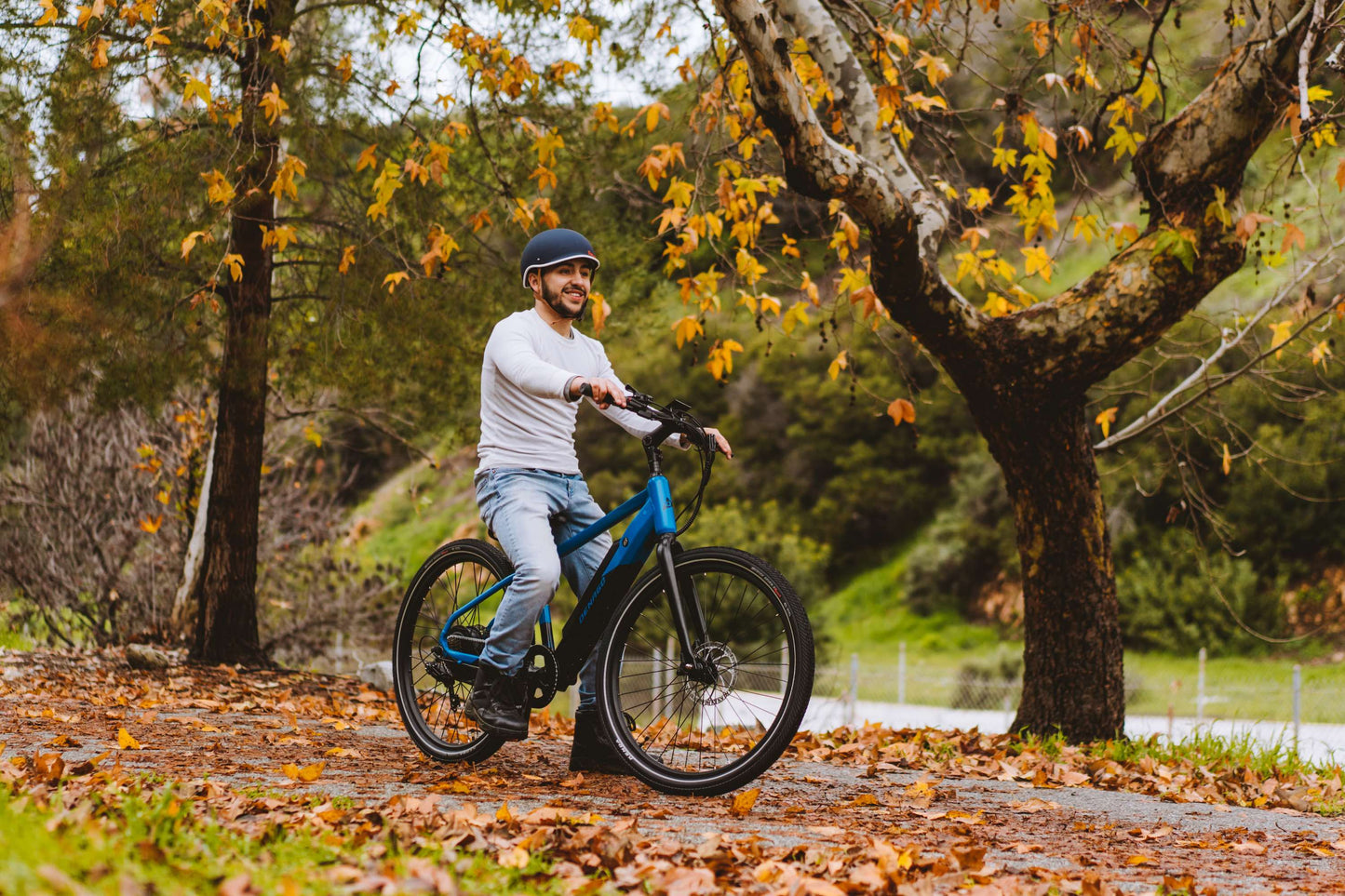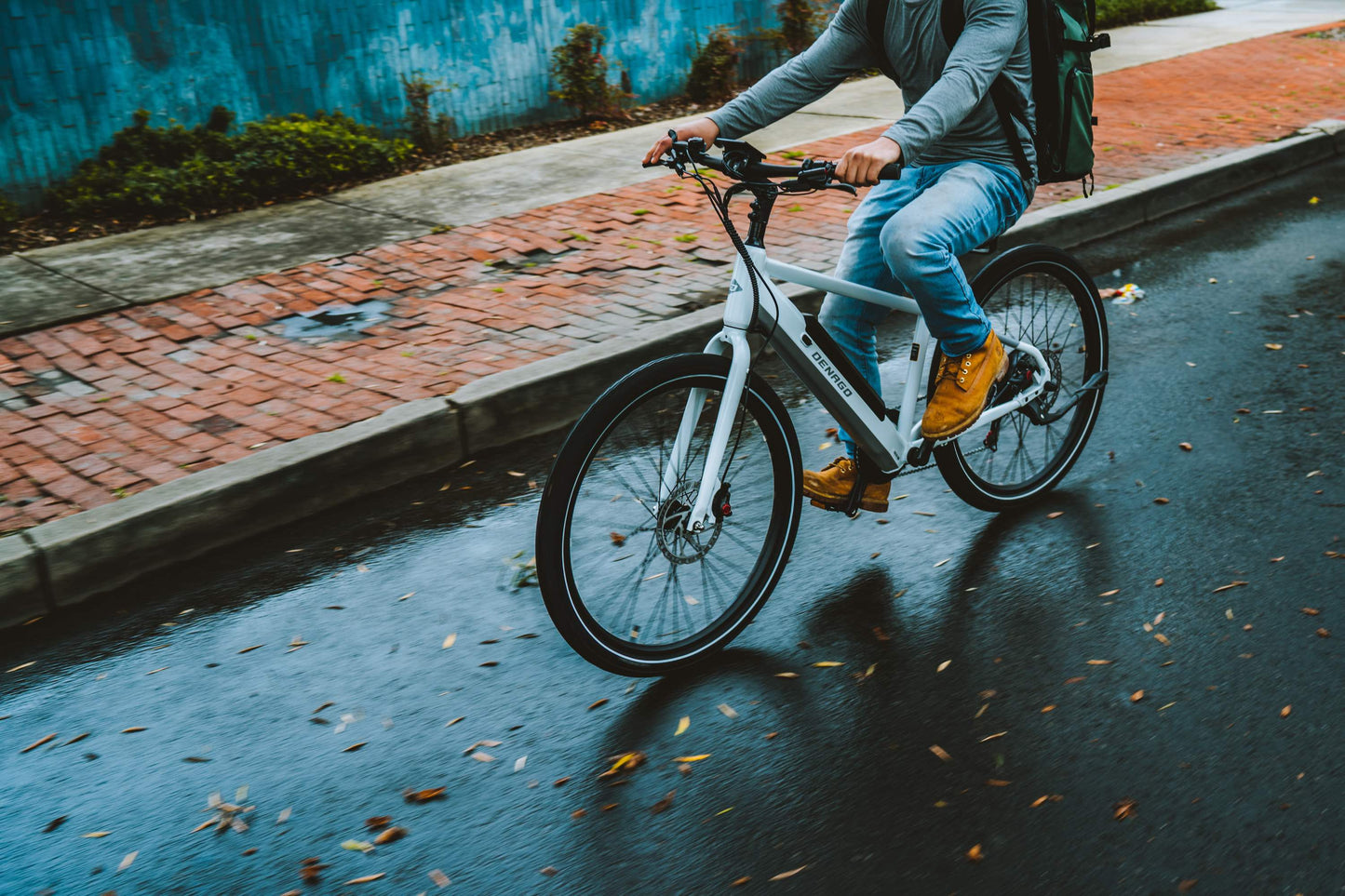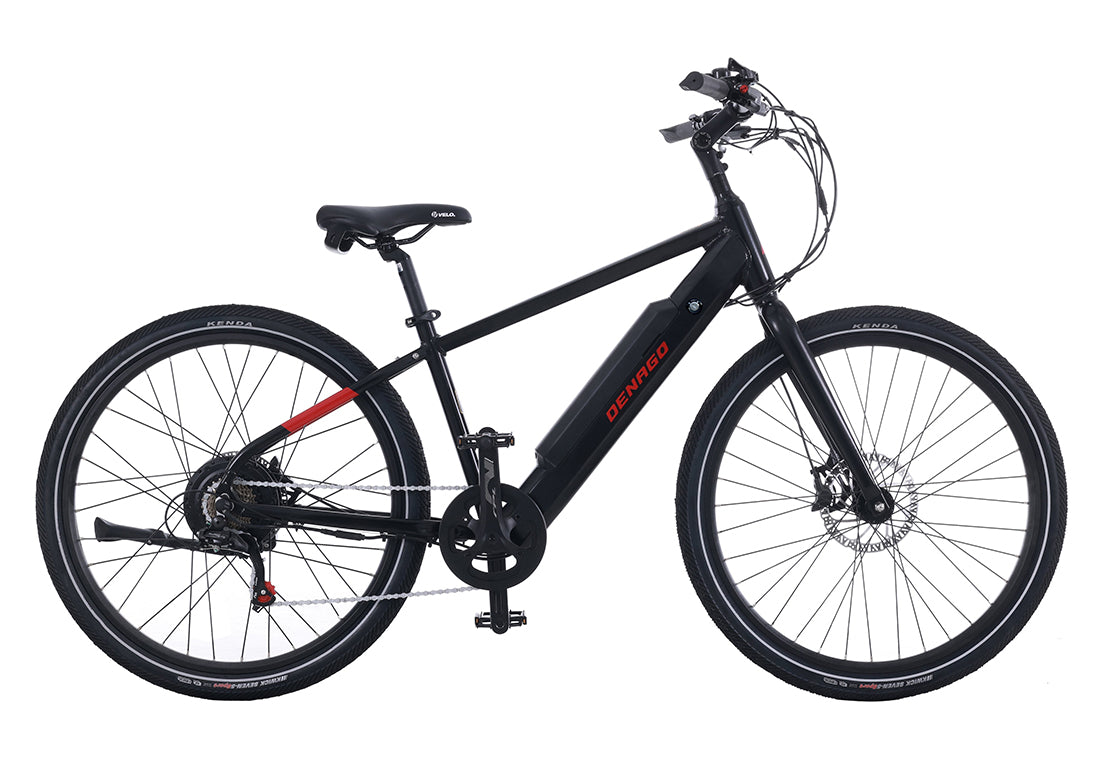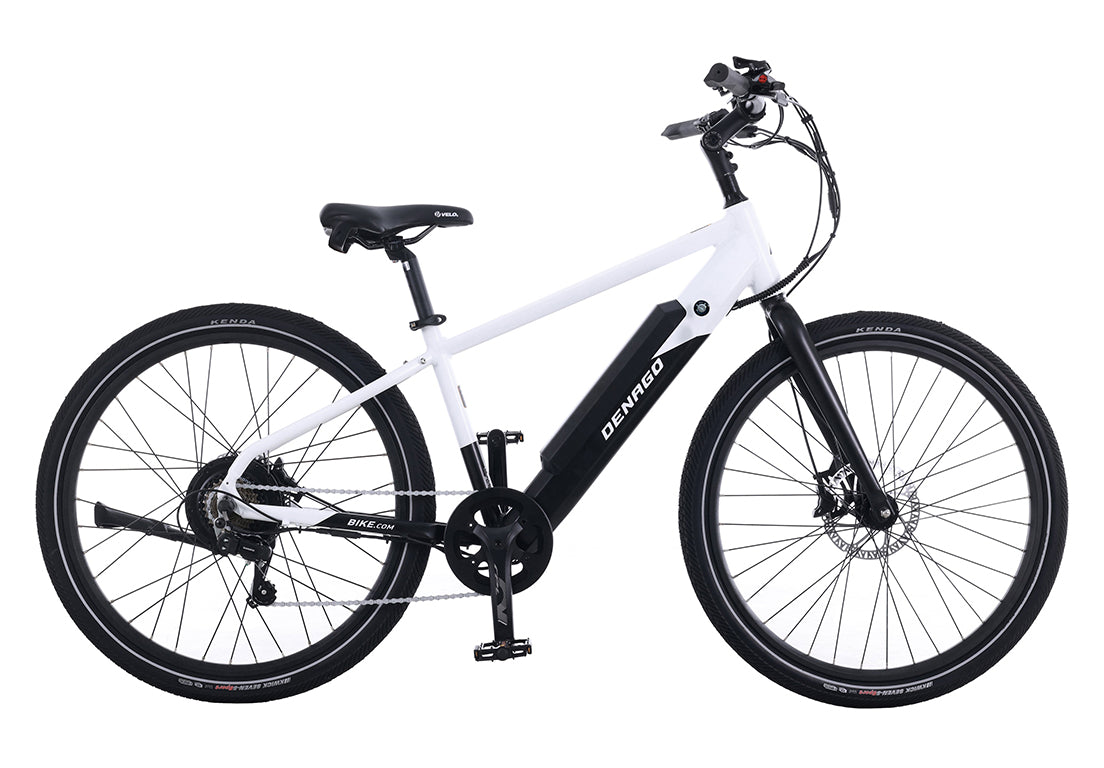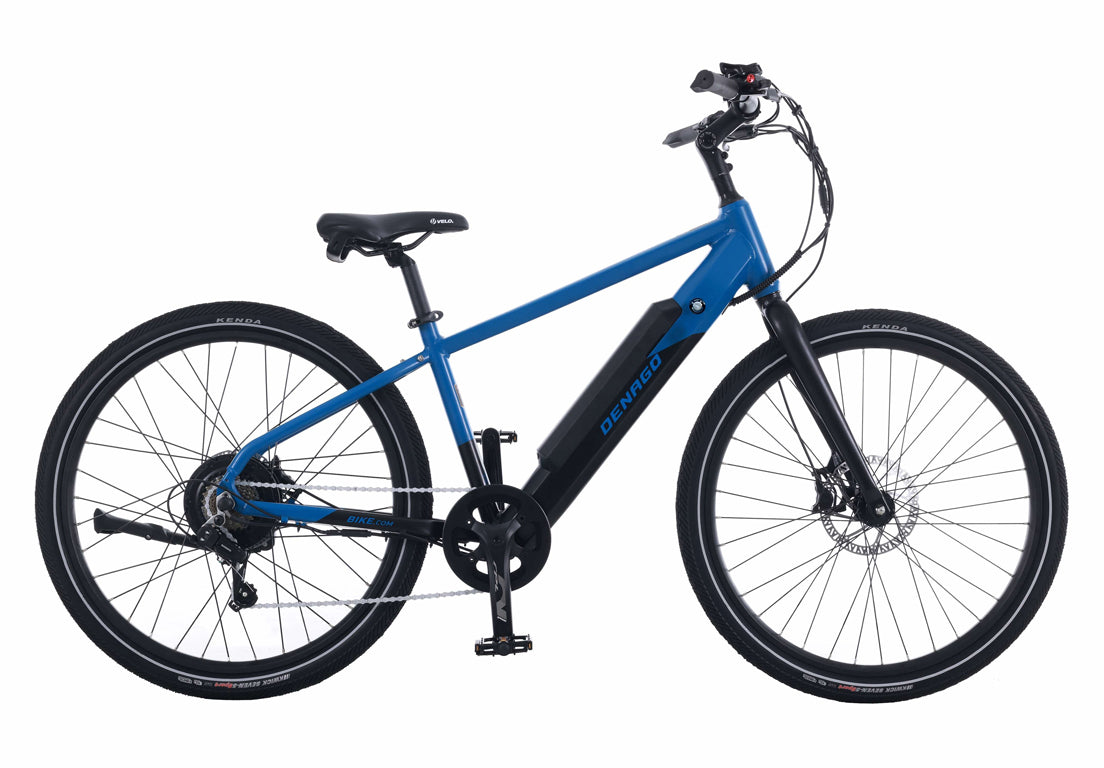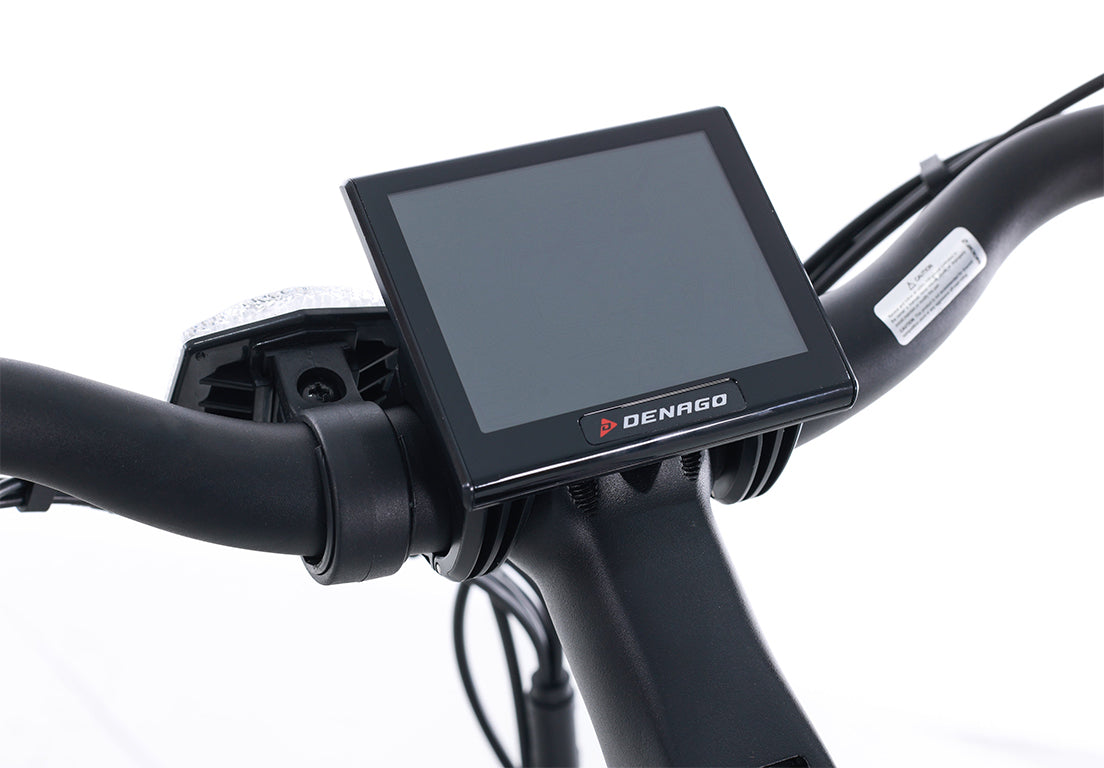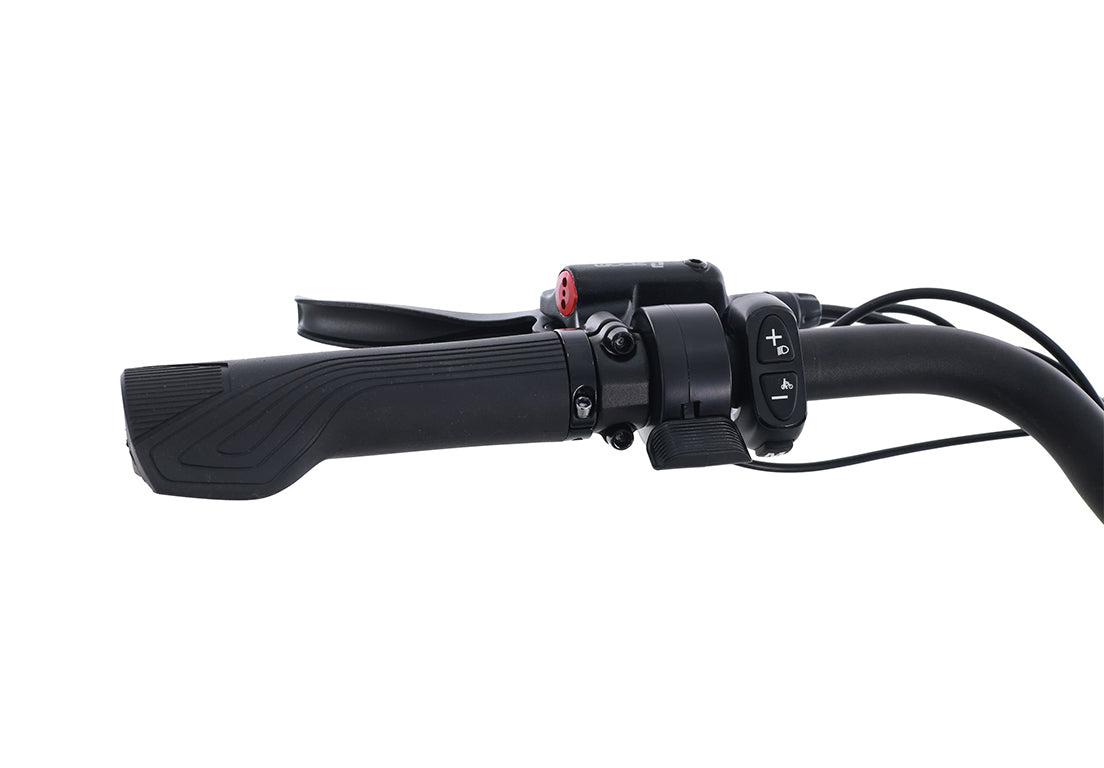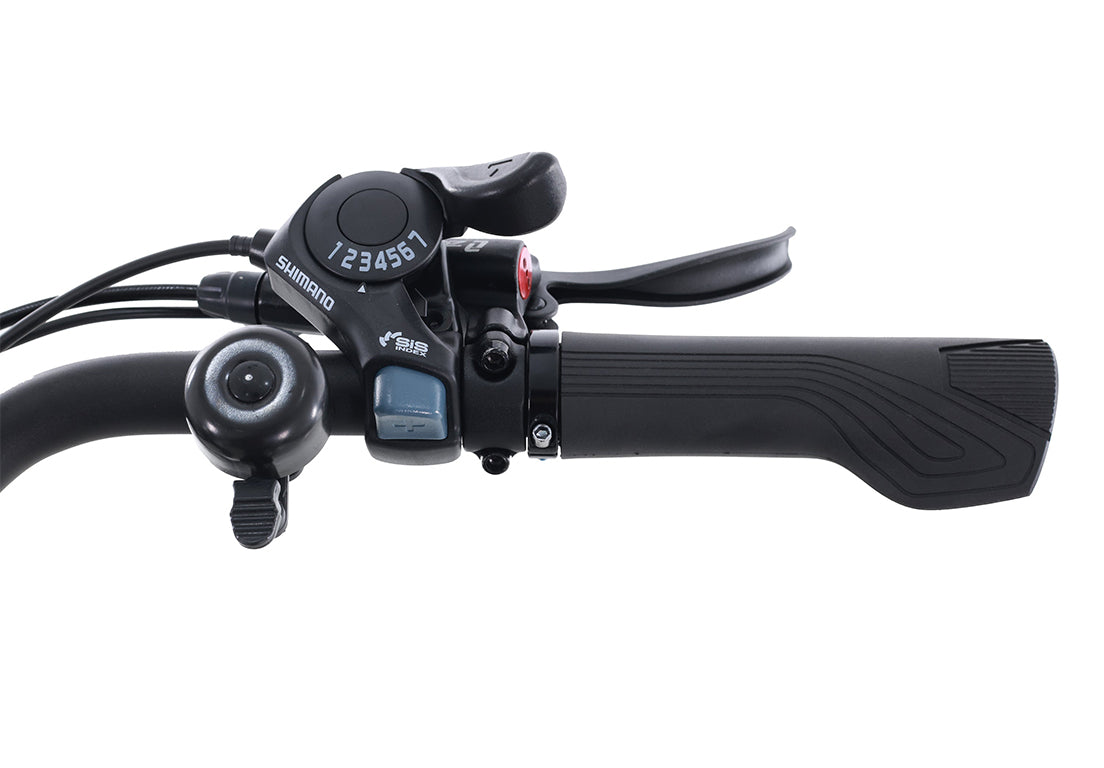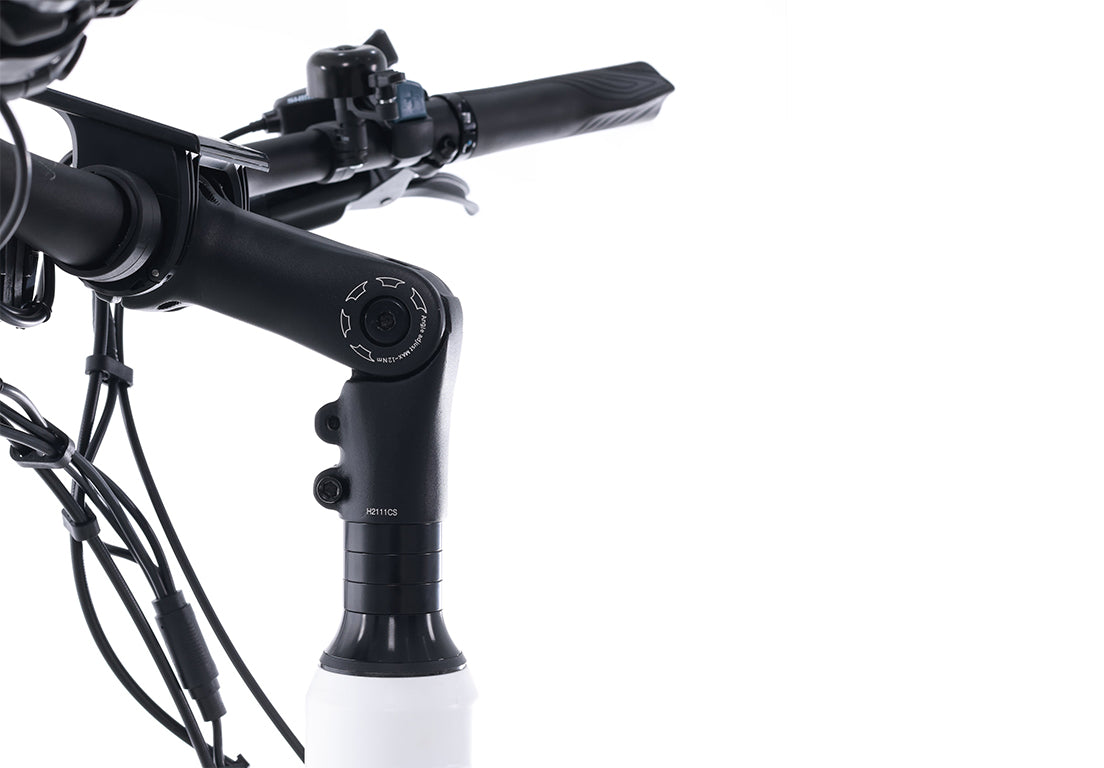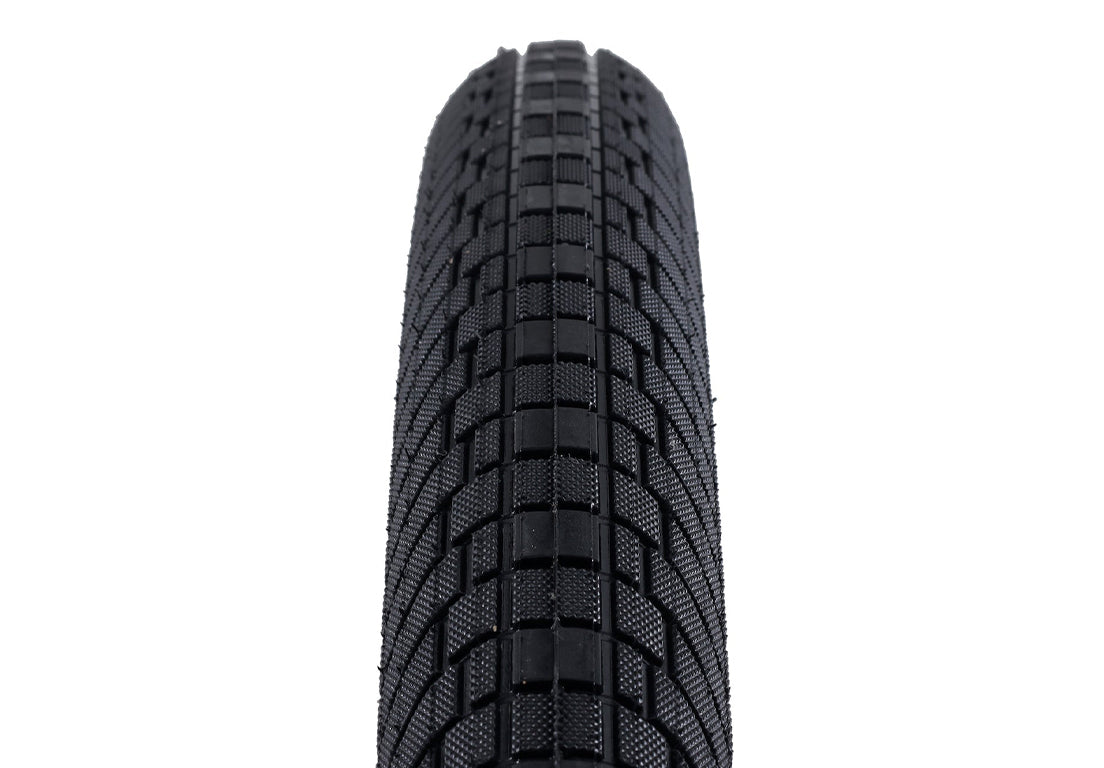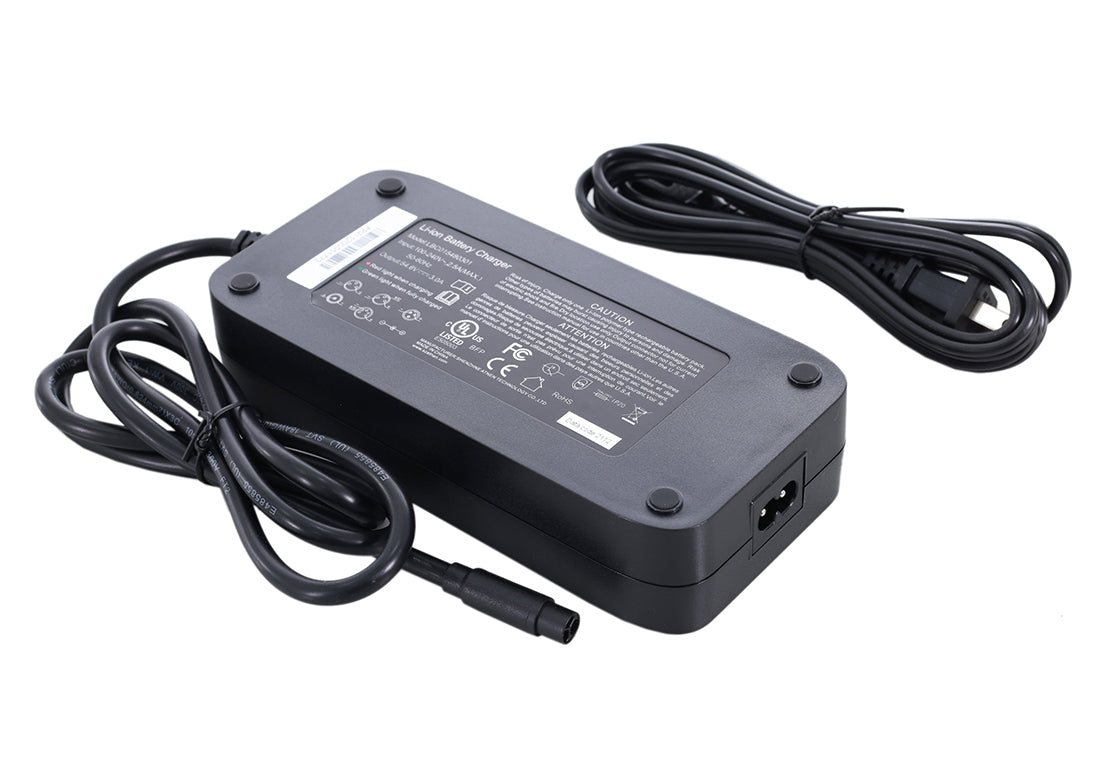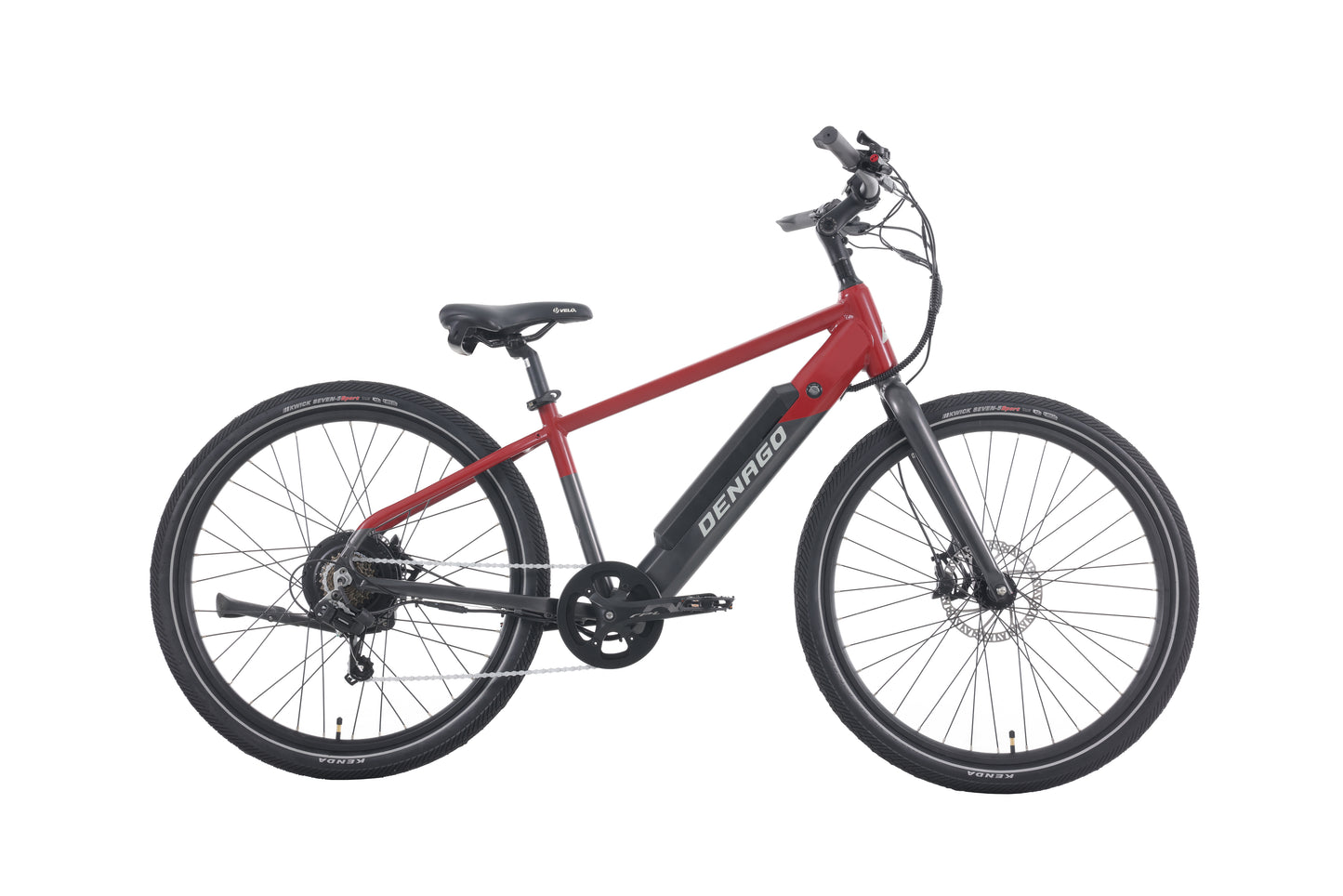 Pedal assist
5 levels, up to 28 MPH.

Throttle
up to 20 MPH without pedaling.

Top tube frame
Classic "look"

Powerful disc brakes
Hydraulic brake system with oversized rotors.

Optional rear rack and fenders
Made to fit the City Model 1

Kickstand
Easy to park and store.

Rear hub motor
Climb hills with 500 watt power.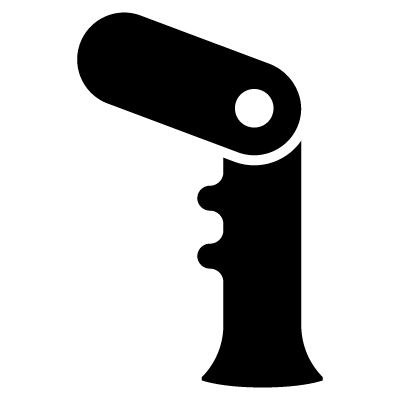 Adjustable-angle stem
No hunching over to reach the handlebar.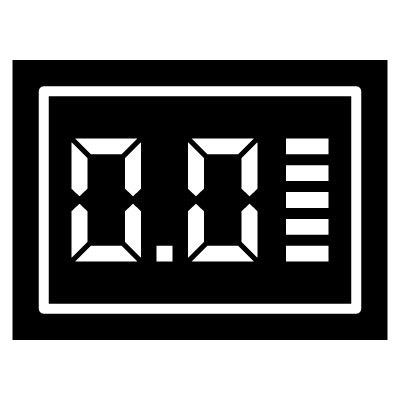 Digital display
Monitor your key stats right from the handlebar.
DENAGO CITY MODEL 1 TOP TUBE EBIKE FEATURES
Class III eBike, up to 28 MPH pedal assist and 20 MPH throttle

Adjustable speed limiter can be set as low as 11 MPH to meet local trail rules or accomodate riders who prefer slower speeds.

5 levels of pedal assist

PAS 0: no motor assist
PAS 1: 15 MPH
PAS 2: 17.5 MPH
PAS 3: 20.5 MPH
PAS 4: 23 MPH
PAS 5: 27 MPH
Throttle only: 20 MPH

Speeds will vary slightly depending on terrain, rider weight, and battery charge.

LCD display

High-resolution digital dashboard shows your speed, trip distance, time, battery charge, pedal assist level, and more; all at a glance. There's even a backlight for night riding.

Powerful 500 watt motor

Plenty of torque for climbing hills or handling headwinds with ease.

High-capacity battery and 3 Amp fast charger

Go further between charges with a big, 652.8 Wh battery, built with premium LG cells. Recharge 50% faster than competing brands.

40+ mile range

Real-world range testing shows most riders will get more than 40 miles on a single charge when using pedal assist, and 20 miles on throttle alone.
Collapsible content
See Full eBike Features

Top speed:
28 MPH on pedal assist, 20 MPH on throttle

Motor:
Shengyi rear hub motor, 48V, 500W, 50 Nm torque rating

Throttle:
Thumb throttle, left side

Display:
Denago K5242 LCD with speed, motor power, trip distance, odometer, trip time, battery charge level, and walk mode functions

Battery:
48V, 13.6Ah, 652.8Wh, Semi Integrated style with LG cells

Sensors:
Speed, Cadence

Charger:
Multi-voltage 110-240V, 3A Fast Charger with USA plug

Safety Data Sheets (SDS):
For 24/7 Chemical Emergency Response and SDS Information, call 1 (800) 255-3924

Download: Denago eBike safety data sheets (PDF)
DENAGO CITY MODEL 1 TOP TUBE COMPONENTS
Puncture-resistant, eBike-rated tires

Kenda K-Shield technology reduces the chance of a flat tire. Reflective sidewalls increase safety in dim or dark conditions.

Shimano 7 speed drivetrain

Easy to ride with a 7 speed drivetrain from Shimano. The thumb shifter shows you what gear you're using at a glance, and each shift clicks right into place - no complicated drivetrain to figure out.

Powerful hydraulic disc brakes

Bigger, heavier eBikes travel faster and need more powerful brakes. We used hydraulic disc brakes with oversized rotors for more stopping power.

Convenient kickstand

Easy to park at home, office, school, or campground.

Adjustable stem

Easily raise or lower the handlebar for comfort. No hunching over!

Padded saddle with lift handle

Comfortable, wide, padded saddle includes a lift handle to help you carry your eBike up stairs or load onto a car rack.

Optional rear rack

Need to carry groceries, laptop, or change of clothes? Add a rear rack to expand your cargo capacity.
Collapsible content
See Full Component Specifications

FRAME AND FORK

6061-T6 Aluminum Alloy, Top tube style

Kickstand:
included

DRIVETRAIN

Pedals:
Platform, aluminum alloy, 9/16" with reflectors

Crankset: 
Aluminum alloy, 170mm, 42 tooth chainring

Bottom Bracket: 
Sealed, square taper, 126mm, English thread

Rear Derailleur: 
Shimano Tourney, 7 speed

Freewheel:
Shimano Tourney, 7 speed, 14-28 teeth

Shifter: 
Shimano Tourney, 7 speed, trigger

Chain:
KMC Z-Series, 3/32"

COCKPIT

Handlebar:
Zoom aluminum alloy, 31.8mm diameter, 660mm long

Handlebar Bell:
included

Grips:
Black rubber, lock-on style

Stem: 
Adjustable angle, 31.8mm clamp, 1 ⅛" threadless, 90mm extension

Headset:
1 ⅛", sealed, threadless

Saddle:
Velo Plush Comfort with lift handle

Seatpost:
Zoom aluminum alloy, 30.4mm diameter, 300mm length

Seatpost Clamp:
Zoom, quick release

BRAKES

Levers: 
Zoom HB875 hydraulic disc with motor cut-off

Calipers:
Zoom HB875 hydraulic disc with motor cut-off

Rotors: 
180mm, 6 bolt type

WHEELS

Tires: 
Kenda Kwick Seven.5, 27.5 x 2.2", K-Shield puncture protection with safety reflective stripe

Tubes: 
Kenda 27.5 x 2.2", schrader valve

Rims:
Aluminum Alloy, 36 holes, 27.5"

Hubs:
Front - Quando Disc, nutted, 36 holes; Rear Shengyi DGW22, nutted, 36 holes

Spokes: 

36 Black ED13 gauge spokes front, 36 12 gauge spokes rear

Nipples: 
Brass

WEIGHT AND PAYLOAD

Complete ebike with battery:
53 lbs

Maximum rider weight:
280 lbs

Maximum cargo capacity: 
35 lbs on the optional rear rack

WHAT'S IN THE BOX

Complete eBike
Keys
3 Amp fast charger
Quickstart Guide
Front, rear, and wheel reflectors
Lithium-Ion battery
Bell
Owner's Manual
Assembly tools (pedal wrench, multi-tool)

Shipping weight: 73 lbs

COVID-19 has created specific challenges in the bicycle industry, especially around the availability of the components required to manufacture ebikes. As a result, we reserve the right to make substitutions of equivalent components of equal or better value to ensure we can consistently deliver our ebikes in a timely fashion. Thanks for understanding!
VIDEO REVIEWS OF THE DENAGO CITY MODEL 1
HOW IT FITS
Cameron is 5'6" tall

Shown riding City Model 1, Top tube, One Size
Collapsible content
Full geometry chart and dimensions
Denago's size and fit recommendations

Denago recommends:

One Size for riders 5'3" - 5'10

Taller riders can ride this model by using an optional extended length seatpost.
SHIPPING, FINANCING, AND SAFETY
Always free shipping

Free standard shipping is available on all eBikes offered at Bike.com.

Fast delivery of your new eBike

Free standard shipping arrives anywhere in the 48 continental United States in just 1-5 business days.

Free subscription to Flare Premium

We've partnered with Flare to provide a free 1 year subscription to their Premium safety and tracking app with every eBike sold.

Learn more about Flare
ASSEMBLY OPTIONS
Do it yourself

Assembly tools and instructions included with every eBike. Get free help from the Bike.com experts anytime.

Get help from a local bike shop via Beeline Connect

Choose a local bike shop to assemble and tune your new eBike. Additional charge applies. Learn more.

Order 2 and get free ready to ride delivery

Order 2 eBikes and we'll build and tune them, then deliver them to you ready to ride. Learn more.
PRODUCT REVIEWS
Customer Reviews
Write a Review
Ask a Question
07/13/2023
DeAnna D.

United States
Fun! Fantastic Bike! Happy with Denago
I did a great deal of research on e-bikes before deciding on the Denago City 1. It fits me perfectly. I'm about 5'2. It's comfortable to ride and gives me just the right amount of pedal assist to help me feel confident on hills, but still lets me feel like I'm getting in some good exercise while riding. It's been incredibly easy to use from day 1! The features, from the tires, to the soft grip adjustable handle bars, and the LED screen are all top quality. I had some challenges with my local dealer after ordering the bike, but I called Denago and their customer service (Brent & Steve) was impeccable. They took extra efforts to make sure I got my Denago! I'm so happy with my bike! If you are in the market for an e-bike, Denago is the way to go!
01/12/2023
David M.

United States
Great bike, excellent customer experience
Prior to our purchase we researched plenty of e-bikes. The cost/features are excellent, but the bike outperforms expectations. We are looking forward to years of riding the City 1 Model 1. The customer service was superb. From the initial interaction all the way through receiving the bikes, we were keep informed and all questions patiently answered. We live in Oregon and "white glove" service made the purchase very easy. Highly recommend all to purchase from this company, the quality of bike and service is excellent.
12/13/2022
Jordan M.

United States
This bike is a DREAM!
I absolutely love everything about this bike. It FLIES at 28mph while riding smoothly and feeling in control. I also love that without any pedal assist, it rides like a normal bike, rather than becoming a clunker like other E-bikes been on. This is the highest quality E-Bike I have ever ridden and I have tried more than a handful. Not to mention, it looks really sleek and clean. Like an apple product, but a BIKE! Ha. I'm constantly getting compliments. The setup was as easy and intuitive as the riding experience. 10/10 would recommend.
Best bike for just about everyone
This bike is awesome! I've done a lot of comparison shopping and nothing comes close to the cost/features of this one. Don't hesitate-pull the trigger, you won't be disappointed.
11/08/2022
Keith

United States
Bike is amazing!
Bike is amazing! It's fast! It feels sturdy yet is lighter than my other ebike (a Townie). Tires ride great on asphalt, concrete or grass. It's easy to shift and change PAS levels. If choosing to assemble yourself, one must be patient. It takes 20 minutes or more to unpack. It is VERY WELL WRAPPED AND PADDED. Assembly time will vary, but I don't see how anyone can do it in 30 minutes the FIRST time! It's more important to get it right! Tools included allow you to do all the necessary adjustments that will take place during your first few rides. I AM EXTREMELY PLEASED WITH THIS PURCHASE! Minor concerns: Unable to find in manual how to reset Trip odometer. It references "Reset Trip Odmeter" but doesn't tell you how to do it. Maybe it was omitted by mistake in the copy I downloaded. Anyway, I figured it out. Press the minus button and the M button at the same time and hold a few seconds. This is a well built high performance thriller!
10/31/2022
maurice s.

United States
Bike purchase
Love the Bike shipping was great also received my bike within 3 days
10/24/2022
James C.

United States
LOVE, LOVE, LOVE IT!
I recently purchased the Denago City Step Thru for my partner, Donna. Her review follows: I found this e-bike to be super easy to learn. We wanted an e-bike because my partner has been biking for years. I started biking with him this past year and always felt I was holding him back. Not any longer since I got the Denago. We have a lot of hills in our area which I struggled with. No problem with the Denago. It was super easy to assemble. I feel safe riding it, it's a very smooth ride, great battery performance and has a great look. After researching e-bikes we felt the Denago City Step Thru suited me best. With the Denago we found you don't have to spend a fortune to get a great quality bike. My partner, a dedicated road bike kind of guy, is now considering purchasing a Denago for himself! I would highly recommend this bike. I hope you love yours as much as I love mine, I've named her Deni!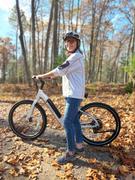 09/28/2022
CHRIS B.

United States
Well built, a lot of fun, a lot of power.
Overall this Denago Commuter one has been A-blast to ride. The acceleration is much more than I expected, and the bike is a solid bike to ride. I love the looks of it and enjoy the experience whenever I'm riding it. The customer service and follow up is phenomenal.
09/22/2022
Gary K.

United States
Fast E- Bike
My second E- Bike, faster and less expensive than my B&H really good buy !!!
09/05/2022
Bill W.

United States
Consumer
Everything was great. Super easy to assemble. Great instructions - easy to follow. We're lovin' the bikes!! Highly, highly recommend.
08/29/2022
Kimberly C.

United States
My Husband Loves It.
I bought this e-bike for my husband as he has aged out (HaHa) of a regular bike. He raves about it and tells everyone how great it is. It arrived perfectly packed and took about 45 minutes to assemble. Great purchase and I will probably buy another for myself soon.
08/28/2022
Mark E.

United States
Best e-Ride by far!
This bike is exactly what we'd been looking for and more. We love that we can go full petal assist or full throttle when we're a little lazy. The acceleration is fantastic and it's surprisingly powerful, but not nearly as heavy as other e-bikes we've tried. By far our favorite way to get around town.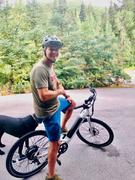 08/25/2022
Donald D.

United States
great bike
this bike is great goes a good speed gets me from point a to point b i can't get a drivers license so this is a great investment love this bike and would recommend this bike to anyone looking for a good ebike its reliable and dependable and they will help you 100 percent with everything if you need it
08/23/2022
Zack

United States
Switching from RadPower IMMEDIATELY
I'm fairly new to the eBike community and when I first explored my options I came across RadPower Bikes. After a couple months of riding I realized the styles, the weight and the price just weren't realistic. Not to mention the customer service was horrendous. So when I finally sat down to do some proper research for good-looking, reliable, high quality eBikes, Denago popped up. It's hard to describe the astounding difference I've felt in the short time I've had the City Model. The comparison is like night and day as I feel like I can go anywhere and everywhere with speed, comfort and a timeless frame style that constantly catches eyes and consistently gets inquiries from people asking where they can get their own. I've finally found the perfect fit!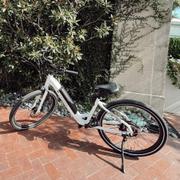 08/16/2022
Mike R.

United States
Hands down, best e-bike for the money below $2k
Quick revelation - I've been an ebike shop owner for over 7 years. Tested hundreds of different models from a multitude of brands. Reliability is the most important attribute I focus on, then after that it's ride comfort and overall performance. The City Model 1 is one solid ride, very comfortable, and I am impressed with the overall build quality. Denago gets all the little things right, including a very legible display that you can see in all lighting conditions, a very strong yet quiet motor, and a battery pack that is the most robust I have seen on any e-bike brand in this price range. This is important and not to be taken for granted on these e-bikes. It's not going to pop out, or get loose, and certainly is very easy to remove or store. Gears shift smoothly, as they should, and the hydraulic brakes are smooth and arrive 'true' out of the box. These attributes may sound boring to you, or like they should be a given, but trust me when I say they are not as consistently present as one would want, when it comes to e-bikes in this price range. Ride a lot of different e-bike models, and then come check out how solid and comfortable and easy boarding e-bike this City Model 1 is. You will love this City 1 and own it for a long time to come. It's a great first e-bike, and an even better long term e-bike investment that I predict you won't regret owning a few years down the road.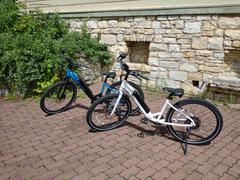 08/12/2022
Daron R.

United States
Pizza E-Biking
Makes eating pizza while riding uphill a breeze. Smooth cruising and no effort to spike the HR, but a feel good spin for the legs and filling up the tank. On a serious note..this bike is solid, smooth, has good brakes and surprisingly fast. I ride the flats and downhills without pedal assist to get more outta the legs and love it. You do need to anticipate the power engagement for when it kicks in and be on it with the brakes to slow it down. Loving the town and neighborhood adventures on the Denago. Our family has two. 105mi on one and 565mi on the other due to our kid going back and forth from home to town this summer for work and school. It's taken a load off our plate driving kids around and saving $ and fuel use.
08/11/2022
Leah G.

United States
Demagogue City Model Step-thru
Received the bike and had a local bike shop assemble the bike. The support staff from Bike.com are terrific. The support staff called me several times to make sure all went well and I left them know I was very pleased.
08/10/2022
Jeff

United States
Absolutely exceeded my expectations and get ready to belly laugh!
To say that I found the bike incredibly fun to ride is an understatement. Much faster to ride than I expected and absolutely love the configuration of where all the buttons are (changing the gears, accelerating buttons, and throttle). I was laughing and smiling the entire ride through Truckee and it handled all the hills amazingly well! I am now even considering selling my golf cart as it's easier to get around, much faster to ride, and no limitations to where I can take it! I rode it to get a beer at the clubhouse in Tahoe Donnor and immediately struck up a conversation with a couple of people who were coincidently looking at bikes. I let them take the bike for a ride and they came back, looked at me, and said they were going home to buy 2 of them! For the money, I cannot imagine a better investment into working out, experiencing the town I live, avoiding having to hop into my car for quick trips to the grocery store, and overall enjoyment of my "new backyard" in Truckee! I was literally smiling the entire ride and didn't have that 2nd beer at the clubhouse as I just wanted to get back on the bike and cruise around town!
08/07/2022
Dan F.

United States
Hit a home run when choosing a bike.com ebike
Bike came in immaculate condition. Fun to ride and easy to operate. Would do the exact same thing again. The people from bike.com would keep in touch with me every step of the way, giving me updates every couple of days and even sending my photos when the bike was completed. This is the type of service and quality that companies have been missing. Can't go wrong with one of their bikes, lots of extras you can even get put on the bike with their white glove service.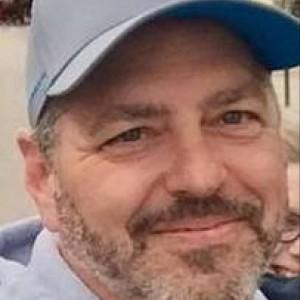 MS
08/05/2022
Mike S.

United States
Quality bike at a great price point
Bike was delivered in just a few days. Very easy to assemble. Blown away at the quality and performance of this bike. I bought this bike for my wife so we could ride together. Whenever we would ride together in the past, I would be frustrated that we couldn't go faster, and she was frustrated that we were going too fast. Every ride required marriage counseling when we were done :) Not any more. We went on a ride yesterday with me on my standard bike and her on this ebike and we averaged 16mph and she was giggling and smiling the whole time. This is a game changer! Don't hesitate with this bike.
CALIFORNIA PROPOSITION 65 WARNING
---
This product can expose you to chemicals including (Cadmium, Phthalates, Bisphenol, Nickel (Metallic), di(2-ethylhexyl)phthalate "DEHP"), which is known to the State of California to cause cancer and/or cause birth defects or other reproductive harm. For more information, go to www.P65Warnings.ca.gov.